Kalaa Kendra Newsletter
December 2021
Announcements
Back to In-person!
To dance is to be out of yourself.
Larger, more beautiful, more powerful."
-Agnes De Mille
Upcoming Schedule 
December 5th, 12th, 19th : Classes will be at the San Marcos Elementary School (more information below)
December 26th: Winter break starts!
January 9th: Classes restart after break
In Person School Information
We are excited to announce that our next 3 classes for December will be held in person! We have been wanting to meet up as a school for a while now, and with the trial "kathak in the park" session being successful, we want to gather again before we break for winter! With that in mind, we have reserved outdoor space at the San Marcos Elementary School at 451 W Frye Rd Chandler, AZ 85225 United States.  Out of these 3 weekends, one of our classes, which will be announced by instructors, will be held at the San Marcos Elementary School outdoor amphitheater. The rest of the weekends will be in the outdoor school hallways. Classes will run in regular batches with slight changes in timings Stay tuned on WhatsApp for more batch info! We cannot wait to see all of you soon!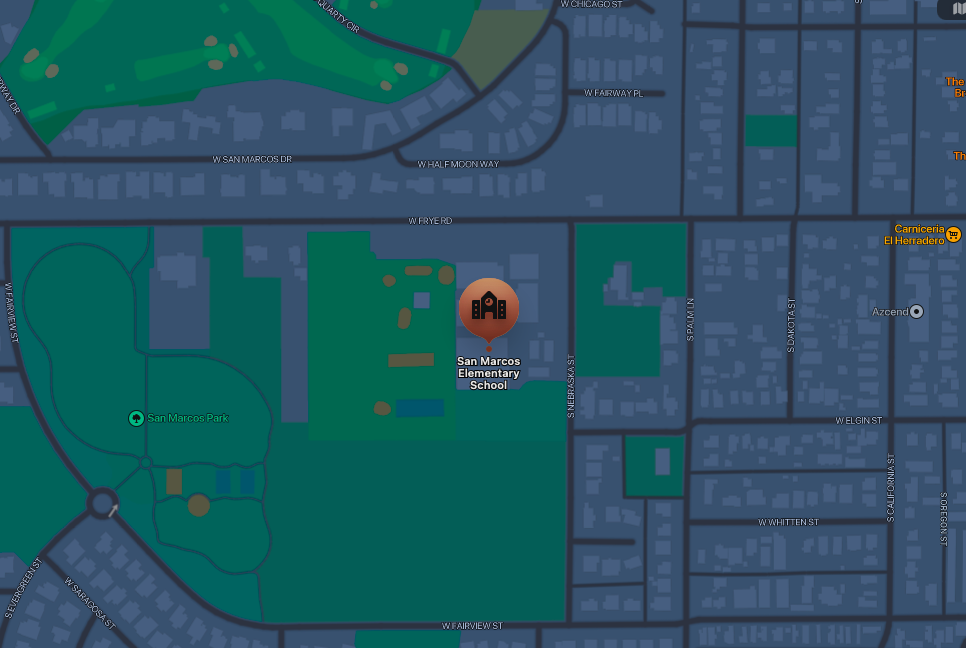 Online Events
A couple of our Kalaa Kendra student performances from the 2021 virtual gala are going to be streamed online at Natya Utsav arranged by the Fine Arts association! We are also currently getting ready to share more of our wonderful students' performances at the upcoming virtual DiscoverIndia event. 
Rangmanch Praveshes
The dates have finally been set into stone! Kalaa Kendra is proud to announce that we are getting not just one, but TWO rangmanch praveshes from our senior students! Please remember to save the dates for March 27th, 2022 for Mytreyi Trivedi and Ira Puranik and August 28th, 2022 for Mihira Karnik as all students are required to attend! We are so excited to see what's in store, and we cannot wait to cheer for them as they perform on stage!
(From left to right: Mihira Karnik, Radhika Kotwal, Ira Puranik, and Mytreyi Trivedi) Our senior students posing for a photo with their instructor during their Rangmanch practice! We're cheering for all of these hardworking ladies!
Blast from the Past
We can't believe it's already been one year since we had our very first annual virtual winter showcase in 2020! Time really does fly when we're having fun!
Student of the Month! 
December's Student of the Month goes to…..Vrinda Goyal! Vrinda has been demonstrating a great practice routine! Additionally, she comes well prepared to class and has shown great improvement in her technique and grace as a result of her disciplined approach. Great job Vrinda! We're so proud of you- keep up the amazing work!
That's all for December. Stay tuned for future updates!